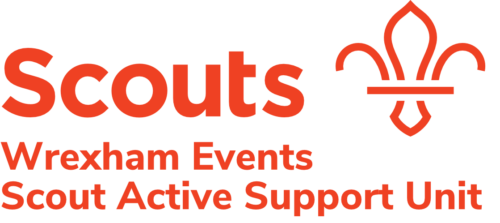 If you'd like to help the Scouts but can't commit regularly, our Events Scout Active Support Unit is for you…!
We run several large events each year which are open to all of our Scout Groups and Explorer Scout Units. The idea is to get the young people to meet other Scouts from different parts of Wrexham, and also to put on bigger and better activities made possible by larger numbers.
To put on these events we need more volunteers – ideal for those who can't commit every week but want to make a difference.
What will happen if you sign up?
We'll get back in touch to go through it all with you to be sure you're OK
If so we'll ask you to do a DBS check to ensure we keep our young people safe
There'll be a small amount of training (either online or a short course)
You'll then be emailed/texted about the events we're running that we need help with
If you're free and want to get involved then great
Perfectly fine to change your mind and come off the list whenever you choose
What sort of things will I be doing?
Help supervise Scouts putting tents up on camp
Assist with cooking meals
Supervise an activity base (could be helping putting climbing harnesses on, keeping the glitter glue under control, or teaching a new skill)
Help marshal car parking at large events
Get equipment to camp (perhaps you have a small van/trailer?)
Being part of a planning team to arrange an entire event*
*this may be right up the street of someone who has prior knowledge of event planning, or was previously a Scout and has experience of the sort of thing we do – this would be a massive help to us as most events are planned by leaders who already have weekly commitments in Scouting